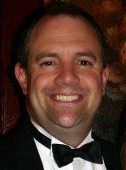 My name is Duncan Russell. I have been married for 22 years, and together my wife and I have six children and one grandchild.
I have been in technology for nearly two decades. I started out by memorizing commands in a DOS 3.0 manual to try to land a job in technology at my then-current place of employment. My "commanding" knowledge of DOS didn't help, but it demonstrated I was motivated and they eventually caved to my persistence.
I currently am using a Windows 7 desktop at work, and a 2008 MacBook Pro running OS X 10.7.5 for personal use. I do a lot of tinkering in coding and scripts, mainly to make my work life easier.
Technology and systems I am currently (or recently have been) using:
ASSET MANAGEMENT SYSTEMS:
System Center Configuration Manager 2012
CA ITCM 12.5
DATABASES:
Microsoft SQL Server 2012 (and 2008, 2005)
mysql
SCRIPTING/DEVELOPMENT:
PowerShell
VBScript
C#
DOS batch files 🙂
PHP
HTML
Javascript
WEB/E-COMMERCE:
Magento Commerce
Wordpress
Zen Cart
CLOUD:
Amazon Web Services (AWS) — mainly S3 storage, but had my hands in Fulfillment Web Services (FWS) and Merchant Web Services (MWS) for a bit
I have a handful of Microsoft certifications as well:
MCSE in NT4, Windows 2000, Windows 2003
MCSA in Windows 2003
MCDBA in SQL 2000